Click on photo for detail - No wholesale on this page.
Players earn points by drawing one of the 125 storyline and scenario cards and then must elaborate to create the sexiest, silliest, and steamiest erotic tales they can dream up. Opponents can steal points and cards from other players or forcing them to change the plots and characters of their tales mid-story by using Twist Cards. Great for the creative minds and guaranteed to be hilarious fun! Includes: 120 game cards, 50 game tokens, and game instructions.
Cursed! is the hilarious card and voodoo doll game that allows you to take out all of life's little mishaps on the other players. You become a voodoo enthusiast by placing curse after curse on players who deserve them the most. The object is to end the game with the fewest pins in your doll. Includes 4 dolls, 40 pins, 112 cards and instructions.
The Ultimate Kissing Game just got naughtier! HOW IT WORKS: The bottle and the wheel spin separately. Perform the action spun on the player the bottle points to. Includes: wheels for 6 SPIN the BOTTLE games from mild to wild! For 2 or more players.

Dirty Dominoes - $14.95 Sale! $12.99
Includes 28 naughty dominoes and rules for 9 Dirty Domino games. 9 naughty word strategy games where you match similar ends of dirty dominoes to each other or you make dirty words. Got Rug-Cheese? You win! Got an Ass-Face? You win again! Dirty Dominoes can be played with 1 to 8 players.
---

Strip Poker Dice - $3.90
The rules of poker prevail and are explained on back of package. All players start wearing the same number of articles of clothing. Adjustments will be made by players wit the excess removing same. The remaining die is the action die that tells you from where the clothing is to be removed. It is held aside and rolled after the winner has been decided. Package design may vary. Package design may vary.
---

Party Truth or Dare - $13.80 Sale! $11.99
For 4 or more players. Find out your friends' darkest secrets or dare them to do something you've always wanted to watch them them do. Simply roll the die - even number - you pick a truth card, odd number- you pick a dare card. This fun and exciting game is only limited by your inhibitions. 1 deck of truth and dare cards, 12 pass along cards, instructions and one die.
---

Dirty Minds - $9.00 Sale! $7.99
Dirty Minds will provide two or more adults with hours of laughter as seemingly filthy clues point towards the most innocent of answers. Some people say a dirty mind is a terrible thing to waste. Use yours to play DIRTY MINDS, but remember…nothing is as dirty as it seems. This popular adult party game is now available in a portable oversized deck version…now your "dirty mind" can go everywhere that you go! Box contains 280 naughty clues that help solve 56 clean and 56 dirty answers!
---

Dirty Minds - $24.49 Sale! $18.99
New low price! The game of naughty clues for two or more, but with twice as much fun as the game above. Filthy clues point toward the most innocent of answers. Nothing is as dirty as it seems! 912 naughty clues, 304 clean answers, 50 game cards, 4 puzzle booklets & 4 pencils.
---

Deluxe Dirty Minds - $31.99 Sale! $26.99
15th Anniversary Edition! An all new deluxe & expanded collection of dirty clues and clean answers, along with other completely new categories played on a game board. Included are: 906 Naughty Clues, 302 Clean Answers, 100 Game Cards, 4 Puzzle Booklets, 4 Pencils, 4 Markers, Dice and Board Game.
---

X-Rated Trivia - $11.50 Sale! $10.50
For 2 to 8 players. To win, your tactics have to be 'below the belt' as well as your knowledge.
---



X-Rated Playing Cards - $10.52 Sale! $7.99
There'll be no bluffing with a wild hand of these at your next poker game! Female playing cards are between X and R rated and male playing cards have super hard, super hung studs! Standard deck and size.
---


Boobs or Pecker Playing Cards - $5.75 Sale $4.99
Pecker Playing Cards are hilarious cards and are a must for the pecker enthusiast in your life! Of course they are fun to play with and they make a wonderful gift too!
Have the breast time with the Boobs Playing Cards. This funny boob-themed deck has 52 different hilarious boobie illustrations to make any card game that much more fun.


Pin the Naughty Parts on the Person - $12.00 Sale! $9.99
Hilarious and fun for everyone! Lots of stick-ons to play with. Models may vary.
Don't Forget the Blindfolds More Pin the Parts Games
---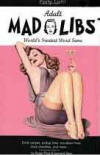 Party Girl Mad Libs - $4.25
Who doesn't remember sitting with a friend during recess and filling in the blanks with silly or even forbidden words? Well, just like you, your favorite childhood word game has grown up and is ready to party with the big boys and girls! Adult Mad Libs addresses all those ridiculous topics that we take much too seriously and puts them into proper perspective. 2 - 100 players.
---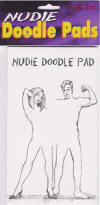 Nudie Doodle Pads - $2.50 ea.
Let your imagination run wild! Available in couples as shown or fill in the blank for a guy or fill in the bits for a gal
---

Boobie Challenge Card Games - $7.99
An outrageous new deck of cards that includes 5 fun card games to play! There's 52 different types of boobies on the face of these cards, but they're also regular playing cards, so virtually any card game can be played! So much fun in such a small box! Includes Find these Boobies, a scavenger hunt game, where they have to get the girls to flash their Boobies! The entire party must find different girls that match all the Boobie types shown on the face of each card! Other games include Go Boobie (similar to Go Fish), Crazy Boobies (similar to Crazy Eights), and Old Boobies (similar to Old Maid)!
---

0Sex on the Brain - $4.50
Great name! It's the size of a pack of playing cards. This is a sexual memory game where the more you think about sex, the better your chances are of getting it! Take turns uncovering matching foreplay activities. Great for breaking the ice for swingers!
---

0Truth or Dare Poker - $6.50 Sale! $5.95 ea.
Get everyone in the party to complete 50 crazy dares for points. The higher the points, the naughtier the dares. Great for bar-hopping, Spring Break, college parties, etc.
---

That's Disgusting! - $13.00 Sale! $9.99
The hilarious drinking game where you and your friends attempt to OUT GROSS each other. Four gruesome categories and over 400 disgusting actions! Ham it up by doing overacted impersonations, name items that fit into vulgar categories, judge your friends in their efforts to gross each other out, and much, much more!!! Packaged in a dog poop shaped tin.
---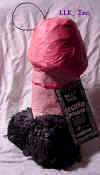 Pecker Piñatas
Click here for lots of penis piñatas, blindfolds, loot bags and candy.

Adult Candy & Treat Mix
---

Peter Pecker Doll & Game

---
Click here for Bachelorette Games
---
Bachelorette or Gay Party Games
Bachelor or Lesbian Party Games
Click Here for Kama Sutra to Enhance Your Intimate Fun!