Click on pictures to enlarge - No wholesale on this page.
These Items Are For Sale All Year! $5 Rush Fee for Same Day Shipping (orders in by 10:00 am PST M-Th.)

Happy Fucking New Year Party Pack - $14.50 Sale! $13.50

This is new for the season and we love it! This super fun colorful party pack for eight will make any bah-humbugger get into the party spirit! Contains eight of each: Cocktail plates, napkins, party horns, tiaras and balloons. Merry Christmas and happy fucking new year to you! Please order early as these sell out fast before the new year. More New Year Gifts.
---

Hide A Gift Pillow - $17.00 Sale! $15.99

Keep your secret pleasures private in the hidden pocket inside this Tease the Season Hide A Gift Pillow. Soft and luxurious valboa fabric. Use it to hide jewelry, condoms, gift cards, toys and naughty secrets. About the size of a small toss pillow.

$13.00 Sale! $11.99

Flip the mask to match your mood. Are you feeling naughty or nice? Tease the Season! O/S
---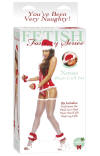 Holiday Plush Cuffs Kit - $30.00 Sale! $24.49

This kit has a plush Santa Hat, Love Mask, Hand Cuffs and Leg Cuffs - all in red plush with white fur trim. Both naughty men and women will look their holiday best bound to please his or her lover! Lingerie not included. Click here for holiday nipple clamps and panty set and more holiday lingerie to match.
---

Screaming O Naughty Holiday Gift Bag - $30.00 Sale! $25.00
Tis the season for sexy gift-giving with The Screaming O Horny Holiday Stocking stuffed full of intimate essentials for him and her. Show your not-to-secret Santa how naughty and nice you've been! Includes: 1 Screaming O disposable vibrating ring, 1 Ling O vibrating tongue ring, 1 ColorPoP Big O 4-function reusable vibrating love ring, 1 FingO Tip mini fingertip vibe, 1 KissOboo tingly cinnamon lip balm, 1 Climax Cream natural orgasm enhancer for her (sample packet), and 2 Screaming O latex condoms. Bag contents and design may change from year to year.
---
Holiday Gift Baskets - $100.00 Sale! $59.99 ea.

Great baskets for Christmas! Baskets contain a variety of quality full sized and sample sized products, but will vary from what the picture shows. Women's basket has items such as a vibe, warming lube games and several other fun quality products. Guys may have XXX DVD, lube, stay hard cream, games, playing cards and other boy toys. All baskets are wrapped in clear poly, tied with a festive big ribbon and have some holiday themed candies and gifts in it. Basket design may vary.
---

Adult Candy & Treats Christmas Basket - $29.99 to $49.99

A fun gift for anyone! Choose for a mixed adult party or just for guys, gals, gay guys or lesbians and more! We'll make a basket that's full of fun things to eat and/or play with. Includes Christmas themed candies and toys too. Basket style and color may vary and they come wrapped in clear poly film tied with a ribbon color of your choice.
---

Merry Kissmas Kit - $19.99 Sale! $13.50

Packaged in a holiday bag, this popular and fun holiday kit is sure to be a hit for a single person, an established couple looking for something new and fun, newlyweds on their first Christmas or something to spice up your own Christmas tree. Contains 1oz. bottles and sample sizes of lubes, warming oils and balms, a game, candy and other fun items. What is pictured is a close representation of what you'll get depending on what style kit you order.

Happy Fucking Holidays & Merry Fucking Christmas Candy - $8.00 Sale! $6.99

These candies are sure to get you onto Santa's NAUGHTY List! Each 3.6 oz box that measures 5.75" x 4.25" x 3/4" has a bag of tutti frutti flavored candies inside that are printed with assorted naughty holiday phrases such as: Horny Holidays!, Naughty Noel!, Merry Fucking Christmas!, Jingle Balls!, Merry Sexmas!, Santa's Cumming, etc.

X rated holiday greeting mints with a jumbo peppermint inside. Each packet has a naughty or rude message as shown including: Merry SEXmas, Jingle Balls, Naughty But Nice, A Lay In the Manger, Oh Horny Night, Naughty Noel and Santa's Cumming. Fun to include with Christmas cards, stocking stuffers or leave on someone's desk at work.
---

The Cookie Sutra - $9.50 Sale! $8.95
Clever and very cute take on the Kama Sutra with illustrations of the positions demonstrated by two adventurous, and very happy, gingerbread cookies! Even has a recipe to make your own cookies. Spice up your holidays with this little book.
Soft cover - 60 pages, adorable color photos
Out of Stock
---

Santa & Mrs. Clause Naughty Placemats - $4.00 Closeout Sale! $2.00
8 Placemats, standard size.
---

Adult Mistletoe & Condom - $3.00 Sale! $2.49

Because you never know what a kiss will lead to! Red condom with plastic mistletoe. Novelty.












X-Rated Christmas Ornaments - $8.99 to $15.00 ea.
What a nice surprise for your Christmas tree, table decoration or fireplace mantle. Fun to tie onto a gift package Made of hand painted poly-resin. All about 4 - 5.5 inches tall. Please try our XRated Ornaments with Chocolate. Ornaments are hand-painted and may vary slightly from one to another.
Please DO NOT put out of stock items in cart or you will get a substitute!

Icicles Glass Candy Cane Dildo - $32.00 Sale! $25.69

Tis the season for giving and selling with the perfect Holiday Gift. The Screaming O Holiday Gift Bag makes it easy to give the gift of naughty to to that special someone on shoppers nice lists with a special selection of mini vibes vibrating rings and sexy gifts that keep on giving.
---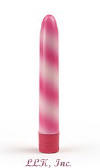 Candy Cane Vibe - $19.50 Sale! $16.29

Waterproof, multi-speed, 6 inch vibe. Takes 2 AA batteries, not included.
---

Christmas Tuggie - $11.00 Sale! $8.89
The fuzzy sock that warms your cock!
Click here for the original Tuggie.
---

Willie Warmer - $2.99

T'was the week before Christmas and it was so chilly... Everyone had warm hats on except Little "Willy"! His head was hung low with grief and despair... Cuz winter was coming and he had nothing to wear! Now Santa saw "Willy" and said, "This won't do! He must have a warm hat, or he could turn blue!" So Santa's Elves worked all day and all night to make this little Santa hat which fits "Willy" just right! And I know when he gets it, he'll perk up and say, "Why, I feel in the spirit of giving today!" He'll love you through the day, and when it gets to be night, He'll say, "Merry Christmas to all... Now let's turn out those light!"
---

Santa Hat Holiday Fundies - $19.20 Sale! $17.99

Fun holiday thong for him. Choose from several more styles. Polyester, one size fits most.
---

Christmas Undies for Two - $8.00 Sale! $6.49

Fun underwear with 4 leg holes for two gals, two guys or a guy and a gal! Double your fun. Hat not included. One size fits most.
---

Unwrap Me Satin Bow Teddy - $16.00 Sale! $14.99

Adorable one-piece satin bow teddy available in two sizes. Perfect for any occasion, not just Christmas. More adorable holiday undies and lingerie.
---


Pastease Holiday Pasties - $10.00 Sale! $9.29

Take that Christmas spirit all the way to your undergarments with the Pastease Candy Cane Red Heart. In these sexy pasties you'll look good enough to eat! Wreath Peek-a-Boo Pasties with mini Red Bow Nipple Guards Accents. Jolly good fun with a variety of configurations! To hide or peek? Wear just the bows or just the wreaths. How will you wear your Wreath Pastease? Waterproof and self adhesive.
---

I'm Your 'Gift' Holiday Necklace - As low as $2.50 ea.

Fun Mardi Gras style necklace to give out at parties for all your guests. Sold by the dozen minimum.
---

12 Fucking Reason to Drink on Christmas Shot Glass Set - $25.00 Sale! $22.99

Set of 12 shot glasses, each with a separate reason to be annoyed by Christmas.

---

Deck the Halls with Alcohol 3 Shot Glass Set - $11.00 Sale! $8.99

Three plastic shots set include a black boot, a stocking and a Santa hat.
---

The 12 Drinking Games of Christmas - $11.00 Sale! $9.99

... Because there's no better way to survive the holiday. 12 ames include such titles as Jigger Bells, Drink All Ye Thankful, Frosty the Alcoholic, Do You Drink What I Drink?, Silent Night, Holy Crap! and more. 3 - 10 players
---

Merry Fucking Christmas Holiday Shooter - $8.00 Sale! $6.99

4 shots to make your holidays happier! Whenever you feel down about the holidays, do a shot such as the Ginger Snap, Candy Cane, Mistletoe Kiss and X-mas Cookie. 3 oz glass.
---

Drinking Dreidels - $15.00 Sale! $7.99

O Christmas Keg game comes with 10 holiday-themed drinking contests. This game is packaged in a fun keg-shaped tin. Includes games such as: Hark the Herald Angels Drunk, We Wish You a Drunken Christmas, and Santa Claus is Coming to Drink. The game includes: 4 red and green shot glasses, 1 mini football, 1 ping-pong ball, 1 rubber ball, 4 mini hockey pucks, 1 die, and game rules. You can have anywhere from 4 to 20 people playing this game.
---

Drinking Dreidels - $8.00 Sale! $3.99

Plastic dreidels to spin and play a fun drinking game.
---

Santa's Coming Stocking - $40.00 Sale! $32.99

Santa's Coming...and he knows who's been naughty or nice! Journey to a winter wonderland with this Christmas-inspired collection of sexy holiday treats. Kit includes: Finger Fun Massager, Silicone Love Ring, Love Plug, Edible Body Paint, Warming Massage Lotion, Love Beads, Vibrating Bullet, Santa Pen, Condom Lollipop, Toy Cleaner, Keychain Lube, Lock & Key and Satin Love Mask. You'll have a very Merry XXXXmas and a jolly good time! Assortment and colors may vary.
---
Naughty Stockings - $16.00 Sale! $14.49 ea.

Have you been naughty or nice? Either way, you get something nice and naughty in your stocking this year! This is a smaller version of our deluxe stocking shown below. Depending on what type of fillings you get for the person in mind will determine what goes into the stocking. The pictures show a representation of what will be included. Stocking style may vary.
---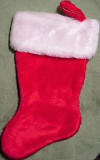 Holiday Stocking Filled with Naughty Fun

Filled to the brim with lots of fun toys, candy and treats with risqué and x-rated themes! Hang this stocking by the chimney with care and you know you'll get a big smile from the recipient knowing that Santa really does exist for bad girls and boys! Picture is a representation of what you might get.
---

Swiss Navy Cooling Peppermint Lubricant - $13.70 Sale! $9.59

Premium Swiss Navy Flavored Lubricants are made from Swiss Navy's high-quality, water based lube formulas. Paraben and sugar-free, and conveniently packaged in a leak-proof bottle with locking pump. Cooling Peppermint. 4 oz.
---

Crazy Girl Kandi His Kane Oral Sex Gel - $10.00 Sale! $8.25

Ho ho ho, under the mistletoe! Wanna be naughty, wanna be nice, wanna be Santa's holiday spice. Peppermint flavored oral sex gel arousal & pleasure during oral intimacy! Paraben-free, sugar-free, and safe for most skin types. 2.2 oz pump bottle.
---

Crazy Girl Nipple Arousal Gel Make Merry Under the Mistletoe - $8.50 Sale! $6.50

Make Merry nipple arousal creme with a mint chocolate kiss flavor. 1 oz.

---

Crazy Girl Santa's Helper Clitoral Arousal Gel - $8.50 Sale! $6.50

Sugar Her Cookie clitoral arousal gel ensures a wonderful kissmas. 1 oz.
---

Red and Green Dual Color Condom Pops - $1.25 ea.

Two toned latex condom for holiday cheer! Lubricated. Made by Trustex.
---

Red and Green Dual Color Condoms - $1.50 3 pack

Two toned latex condoms for holiday cheer! Lubricated. Made by Trustex.
---

Holiday Condom Boxers - $15.00 Clearance Sale! $6.99

Fun red and green condoms fill convenient little pockets (one for each day of the week) for these novelty boxers. One size fits most. More Christmas Undies & Lingerie for Guys
---



Naughty/Ugly Holiday Sweaters - $42.99

Fun novelty sweaters for him or her. Great for an ugly sweater contest party! 100% acrylic. Size L-XL (42-44) fits most adults.
---

I.O.U. A Merry Sex-Mas Coupon Book - $4.80

Make every night of your holiday a naughty one with these 25 gifts. Make the mistletoe much more fun with this ultimate stocking stuffer! 6 x 3"
---

Holiday 'Treats' Coupon Book - $4.50
12 coupons for adventurous lovers.
---

Nature Lovin' Holiday Gift Pack Lube & Free Gift - $25.00 Sale! $21.49

In this great little stocking stuffer we are happy to offer you a free gift of a 1.7oz Honey Bear. This great gift packet also includes 3 new KOALA holiday flavored lubricants, Sugar Cookie, Rum Cake & Candy Cane are sure to make the season festive! 1.7 oz each bottle.
---

Peppermint Tingle Gele with Free Vibrating Surprise - $11.70 Sale! $11.15

Spice up your Secret Santa gift exchange this year with a naughty little surprise or stuff into a stocking. 2 oz jar with free vibrating surprise inside that we're not supposed to tell you what it is (Uses 1 cell battery that's included).
---

Emotion Lotion Candy Cane Flavor - $8.70 Sale! $7.49

The original flavored warming lotion in candy cane or peppermint flavor. Gets warm when you rub it, hot when you blow on it. Water based, condom compatible, may be used on any part of the body for sensual play. 4 oz flip cap bottle.
---


Erotic Couples in Winter Holiday Boxes and Tins

Click Here for Naughty Holiday Chocolates!
---
Naughty & Nice Shots & Napkins

Festive merry message napkins in several styles to choose from, 16 3 ply 9 7/8 x 8 7/8". Plain red matching plates, 20 7" plastic. Pictures left are matching acid free stickers, 4 sheets per pack.
---
Merry Messages Holiday Tableware - $3.25 ea.

Festive merry message napkins in several styles to choose from, 16 3 ply 9 7/8 x 8 7/8". Plain red matching plates, 20 7" plastic. Pictures left are matching acid free stickers, 4 sheets per pack.
---

Adult Christmas Crackers - $26.99 pack of 6
Not for kids! These specially made crackers have the usual paper crown and snap when you pull the ends, but they also have an adult treat such as tasty lube or a flavored condom, a Christmas AmuseMint peppermint candy with fun holiday message and a little chocolate. If you've purchased regular crackers, you know that this is a great price! Wrapped in pretty tissue and tied with beautiful ribbon. Tissue color may vary, but will be elegant. 11 inches long.
---
Click here for empty stockings.







---


Adult Christmas Gift Wrap & Bags
Click Here for Naughty Holiday Chocolates
Click Here for Stocking Stuffers!
X-Rated Christmas & Hanukkah Cards
---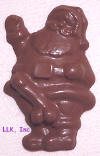 Click Here for Naughty Holiday Chocolates & Candy!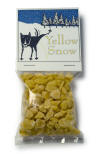 Yellow Snow
More Adult Christmas Gifts & Treats