Click on photos for detail - No wholesale on this page.

Romantic Rendezvous Love Kit - $35.00 Sale! $31.99

The Booty Parlor Romantic Rendezvous LoveKit has all the necessities for a seductive experience with your favorite playmate. This lusty collection will have you teasing and pleasing all night long. Here's what's included and the sexy steps to build your ultimate Romantic Rendezvous: Step 1: Bathe in Naughty Bubbles (2fl. oz) Booty Parlor's Naughty Bubbles is no ordinary bubble bath. This liquid sin is formulated to lather you in naughtiness for a deeply indulgent bubble soak. What happens next is entirely up to you... Oh, my... Step 2: Massage with Don't Stop Massage Oil (2fl. oz) With an intoxicating scent of plums, raspberries, jasmine, cedar and sandalwood, Don't Stop Massage Oil is an experience in sensual pleasure. Don't Stop 'til you get enough. Oh, yes...Step 3: Play with Add Magic Lubricant (2fl. oz) This discreet delicacy is designed to compliment your sexiest moments. The odorless, flavorless, water-based formula is body-friendly, silky and long lasting. Add Magic. Add Sexy. Oh la, la... Step 4: Cuddle! You plus me = zzzz.
---

Flirty Little Favorites Kit - $38.00 Sale! $35.99

Be your sexiest self with Booty Parlor's Flirty Little Favorites Trio Kit, a pamperlicious trio of seductive beauty boosters designed to trigger instant sexiness and inspire fearless flirtation. Formulated with our proprietary pheromone blend, these favorites will inspire body-to-body chemistry and get you all the attention! Caution: You'll be completely irresistible to the opposite sex! Inside: Perfume Oil with Pheromones (Full Size) A natural jojoba oil that's infused with an enticing blend of plums, raspberries, jasmine, cedar and sandalwood- plus Booty Parlor's flirty pheromones. Pink Caviar Scrub with Pheromones (2fl. oz) A rich souffle of skin polishing caviar beads and sugar, infused with a sexy secret weapon - our powerful pheromones. Luminizing Body Butter with Pheromones (2fl. oz) Their pheromone infused emollient and luxuriously creamy body butter that melts effortlessly into your skin and blends to a beautiful, supple, naturally glowing finish.
---

Love Candy Kit - $68.00 Sale! $49.99

The Love Candy by Kendra Kit. Kendra personally created this kit full of romance-enhancing products that take your sensual life to a new level! Check out the aphrodisiac-infused bath essence, body lotion - even an edible body drizzle! You'll love the scents and flavors like Goji berry, Mangosteen and pomegranate - all hand-picked by Kendra for the fantastic way they make you feel inside and out! The goal of this sensuality-enhancing kit is to get you feeling your best from bath time to massage time - right down to the box of rose petals to throw around your sheets! Make your romance come alive! Includes: 1 Pack of Rose Petals, 1 Pack of Dice, 1oz Rendezvous Aphrodisiac Infused Room and Linen Freshener, 1oz Smitten Aphrodisiac Infused Invigorating Bath Essence, 1oz Lovephoria Aphrodisiac Infused Sensual Massage Oil, 1oz Sweet Crush Aphrodisiac Infused Lickable Body Drizzle, 1oz Lovephoria Aphrodisiac Infused Hydrating Body Lotion, and 1 Massager.
---

Bag of Love - $55.00 Sale! $43.99

Bring some fun to the bedroom with this pleasurable array of love-themed goodies. Everything you need for a steamy night of fun. Included in this kit 11 items total Heart Warmer Warming Massage, Mini-Mite Massager, Non-Stick Bondage Tape, Satin Love Mask, Heart-Shaped Love Ring, Antibacterial Toy Cleaner, Liquid Love Warming Massage Lotion, Basix Mini Love Plug, Love Beads, Lovers Lotto Cards and On-The-Go Moist Lubricant Keychain. Assortment and colors may vary.
---

Fantasy Suite Gift Set - $250.00 Sale! $1

20.99

This is romance, right out of the movies! This ultra luxurious gift box comes complete with two black satin bathrobes, two champagne flutes, champagne bucket, candles, 1000 rose petals, massage oil, bubble bath inside an organza bag. All you need to do is show up with your SELF and a bottle of champagne. This is a splendid gift to send to honeymooners. Special order, please allow a few extra days for delivery.
---


Naughty Weekender Kit - $30.00 Sale! $26.99

Looking for a romantic weekend? The Naughty Weekender Kit will definitely spice things up with a spinner game that will heat things up between you and your partner, massage lotion, tea lights, sizzling body candy, satin eye mask, bliss balm and satin storage pouch. Kit includes chocolate warming massage oil, sizzling body candy, sensual body balm, satin eye mask, four mood setting tealights and a spinner game. With sexy scenarios and suggestions just a spin away, this kit will ensure any couple has a weekend full of sensual pleasures. Contents: Spinner game, massage lotion, tea lights, sizzling body candy, satin eye mask, bliss balm & satin storage pouch.
---

52 Weeks of Naughty Nights - $13.00 Sale! $11.90

Sensual thrills, kinky surprises, erotic expressions of love and playful games of seduction await in this lovely collection of scratch off tickets. Tickets include everything from quick actions to adventures that require a little planning, and with twenty six tickets for her and twenty six tickets for him there is a full year of naughty nights guaranteed to spice up even the blandest of relationships. Make it part of your Friday night date or Sunday morning paper reading.
---

52 Weeks of Romance - $13.00 Sale! $11.90

Over 100 naughty ways to spice up your love life! Sensual thrills, kinky surprises, erotic expressions of love and playful games of seduction are all temptations that you can expect to find. Pull a card from the silk pouch and see what naughty surprise awaits you and your lover. Holds a year's supply of scratch & win cards with naughty I.O.U's, suggestions, coupons, roll plays, gestures & more.
---

Aphrodisiac Infused Scented Rose Petals - $8.00 Sale! $5.99

Create a seductive ambience with DONA by JO. Silky rose petals to spice up your sensual experience. Sprinkle in the bedroom or create a playful trail to romance. Lovely to scent your lingerie. .35 oz.
---

A Bed of Roses - $16.50 Sale! $15.30

Throughout history the rose has been used to symbolize the expression of love. The seductive qualities of the aroma and beauty are irresistible. A Bed of Roses includes over 150 red re-useable scented silk rose petals, 4 white tea candles, an invitation and romance guide. This makes a great wedding shower or bachelorette gift.

More romantic rose kits, click here.
---

Romance Essentials Kit - $7.99

Beautiful orgaza bag filled with 12 silk rose petals and an assortment of items for an evening of pleasure: Strawberry flavored condom, Chocolate Fantasy chocolate body paint, Body Heat, Liquid Love, Rain Flavored Lube and fruity body paint.
---

Rose Petals Romance Kit - $5.99

Red

orgaza bag filled with 25 red and shimmer silk rose petals with tea light candle and body meat warming oil.
---

Romantic Rendezvous Game - $31.05 Sale! $27.95
Extend your relationship foundation so you can grow closer, laugh and delve into the joys and delights of being together. 120 different activities include a board game, card game with 54 Romance Cards, instructions, two tokens and a die, but the board nor card games is dependent upon the other. The board game adds bonuses and interesting twists.
---

Key to an Open Heart Key Ring - $7.99 ea.

Beautiful key ring that says "You hold the key to an open heart." Available in silver tone finish with diamond rhinestones or gold tone finish with red rhinestones. Center heart has a cloisonné-type finish. Packaged in an organza bag ready for gift-giving.
---

Massage Oils, Lotions and Gift Packs
---

Kama Sutra Books
---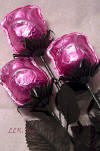 Long Stemmed Milk Chocolate Roses
---